Welcome to CADA.
Collective Arts Development Association
Substance use/abuse and crime prevention among youths through life skills and art education for entrepreneurship  skill development is a life long wire for our organization. We believe every youth has abilities and skills that if carefully explore, nurtured and express, we  will build an ethical, moral and  financially stable society for our youths, families and communities.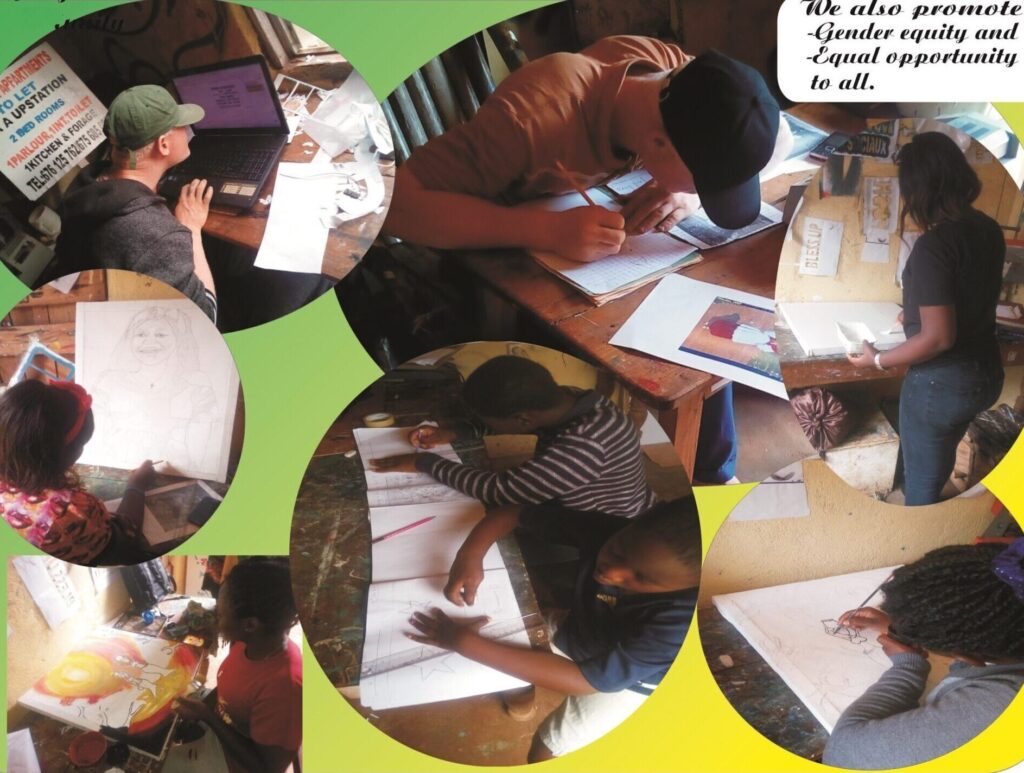 We worked on improving the lives of young people through direct art practice.
According to Gilberto Gerra, United Nation Office of Drugs and Crime Chief Prevention and Health Branch Officer, i quote "Africa's rising illegal drug consumption can be attributed to political instability as well as porous borders."

Cameroon's anti National Drug Committee reveals that, 60% of young people between the ages 15-25 have been users of traditional drugs ranging from alcohol, local gin, imported cocaine and amphetamine type tablets transit from neighboring countries like Nigeria and Ivory Coast. Twelve thousand youths below the age 12, are users of narcortic drugs and other psychoactive substances.
Despite Cameroon's ratification of international drug treaties, the internal judiciary measures put in place by the government against the use and possession of illegal drugs, substance use, abuse and crime among youths in Cameroon is on the rise.
Against this background, we offer life skills, art training and social entrepreneurship development skills as a sustainable alternative solution to the problem of substance use, abuse and crime among youths in my community.

We also practice and promote Eco-art. That is, using natural raw materials like stones, earth, sticks, leaves among others to produce works of art. As artists, we believe the challenge is ours to protect our natural environment through different forms of art expressions.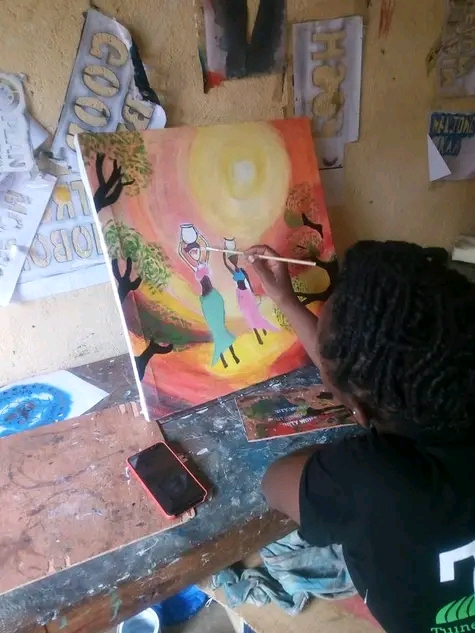 We are in search of opportunities to help marginalized youths as many as possible. We approach and help  all those who are in need.
We offer life and vocational skill training as a self sustainable  preventive measure  to substance use and abuse youth victims. We train youths to become social entrepreneurs and enable  them to acquire immediate and future financial independence
We educate youths to be critical and creative thinkers, problem solvers and encourage assertive training programs to modify their beliefs and abstract norms.
We provide mental counseling
We operate an art organization where we connect our beneficiaries to mental health professionals, to provide psycho social support, mental counseling, rehabilitation and reintegration strategies through mental health professionals.